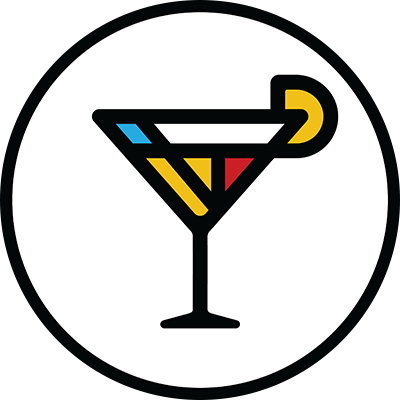 thINK Ahead Signage: Finding Your Way in Style
By Chris Brown
An annual invitation-only gathering hosted by thINK — a community of Canon's production inkjet customers — thINK Ahead features a robust schedule of panel discussions, interactive presentations, and exhibits that showcase where the print industry is headed, and how printers can use digital inkjet press technology to unlock new worlds of creativity and innovation.
A gathering of this magnitude requires a host of signs that are fun, engaging, cohesive, and practical in helping attendees navigate the event. Held in Boca Raton, Florida at the historic luxury resort The Boca Raton, the general design aesthetic of thINK Ahead is that of a tropical getaway, though the last two years have included more specific individual themes: Welcome to Boca in 2021, and Back to Boca in 2022.
As attendance and programming for thINK Ahead has grown, the challenge in 2022 was satisfying attendee expectation for visually stunning, large format signs that incorporated the Back to Boca theme while also remaining true to the paradise motif that has become synonymous with thINK Ahead.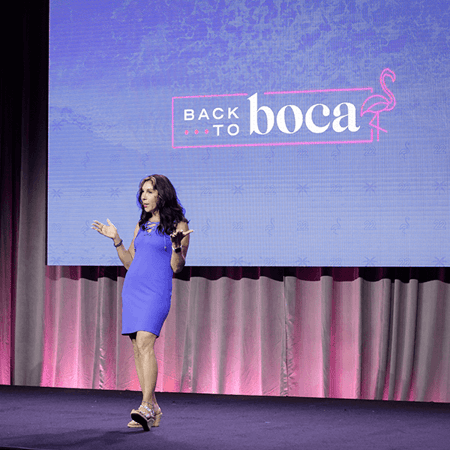 First, to differentiate 2022's signage from the year before, we chose a more diverse and vibrant color palette that featured bright pastels and electric hues. This meant transitioning from RGB to CMYK for all print collateral to achieve the look and feel we wanted while maintaining visual consistency across all applications.
Whereas signs from previous years used more photorealistic tropical imagery, the 2022 signage incorporated more elegant iconography that featured flamingos, palm trees, and suns to help make the Back to Boca signs singular and unique.
Previous years of thINK Ahead signs included a wide range of conventional event wayfinding material like foam core directional and agenda signage, table tents, table toppers, pull up banners, hanging banners, window clings, and floor graphics. The table tents incorporated QR codes to provide attendees with access to additional information and content via the thINK Ahead app.
For 2022, we wanted to build on what we accomplished in previous years, and test the limits of what we could achieve. For a poolside dinner party and networking event called Cabana Nights, we designed festive pool floats that enhanced the atmosphere and exclusive feel of the event. We also doubled down on our expertise with cling signs by designing a 120" x 48" fireplace cling that welcomed attendees, and we experimented with weatherproof print by creating 24" x 36" parking signs to help attendees find event parking.
Since thINK Ahead returned to a live, in-person gathering post-pandemic, we've pushed ourselves to evolve our signage in new or unexpected ways, in terms of the design, scope, and application — and we've demonstrated that event signage can be just as dynamic and interesting as the event itself.
If you've used digital inkjet to help your audience find their way, we want to feature it on Dots & Pixels. Send us your work and we'll showcase it in a future Project Spotlight.