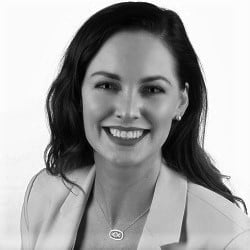 Make it POP: Inkjet Applications for Point of Purchase
By Tonya Powers
This four-minute video, produced by Canon Solutions America for the Project Peacock Platform, provides an overview of how inkjet enables brands to influence potential customers at the final step of the buyer's journey: the purchasing decision.
Today's point of purchase goes way beyond the checkout counter. Point of purchase includes all the touchpoints within a store where an individual has a chance to interact with a brand. This video, which was created for the
Project Peacock Platform
, features application samples of both indoor and outdoor advertising ranging from small labels and shelf danglers to larger-than-life displays and floor signage. The benefits of inkjet for point of purchase applications — optimized uptime, quick turnarounds, and lower operating costs — take center stage, and popular Canon presses for POP advertising are also featured.