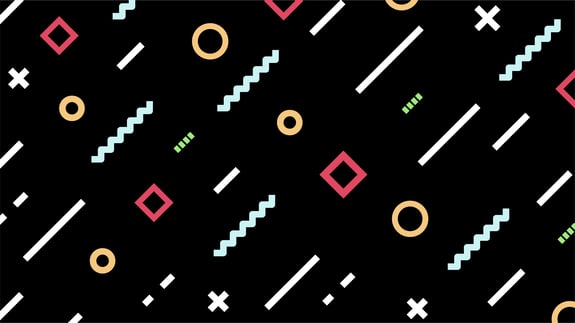 Terms And Conditions
Dots & Pixels Terms & Conditions
I. Use of Website and Platform
Please read these Terms & Conditions carefully. By accessing, browsing or using the Dots & Pixels website and content sharing platform ("the Platform"), you agree to be bound by these terms and all terms they incorporate by reference, along with any and all applicable laws and regulations. If you do not agree to all of these terms, do not use this website.
The Submission of creative work to the Platform is open only to legal residents of the fifty (50) United States or the District of Columbia who are eighteen (18) years of age or older, physically located and residing in the fifty (50) United States or District of Columbia at the time of submission and who complete the submission process (each an "Entrant") by uploading one or more creative work samples (each a "Project") to the Platform. Void elsewhere and where prohibited or restricted by law. The Platform is maintained by employees of thINK Forum. ("Sponsor"), and its respective parent, subsidiary and affiliated companies, dealers, distributors and licensees, and the advertising, fulfillment, and promotion agencies involved in the development and administration of the Platform, (collectively, "Promotion Parties").
II. Conditions of Submission: Projects and Comments
Any Project or comment that Sponsor, in its sole discretion, deems to be inappropriate for publication may be removed from the Platform. Project cannot (i) be sexually explicit or suggestive, unnecessarily violent or derogatory of any ethnic, racial, gender, religious, professional or age group, profane or pornographic, contain nudity or any materially dangerous activity; (ii) promote alcohol, illegal drugs, tobacco, firearms/weapons (or the use of any of the foregoing), any activities that may appear unsafe or dangerous, or any particular political agenda or message; (iii) be obscene or offensive, endorse any form of hate or hate group; (iv) defame, misrepresent or contain disparaging remarks about Sponsor or its products, or other people, products or companies; (v) contain trademarks, logos or trade dress owned by others, or advertise or promote any brand or product of any kind, other than Sponsor's, without permission, or contain any personal identification, such as license plate numbers, personal names, e-mail addresses or street addresses; (vi) contain copyrighted materials owned by others; (vii) communicate messages or images inconsistent with the positive images and/or goodwill to which Sponsor wishes to associate; or (viii) depict, or itself be, in violation of any law.
By submitting a Project or comment, each Entrant represents and warrants that: (i) the Project is the sole and original creation of the Entrant and has not been copied in whole or in part from any other work; (ii) the Project does not violate or infringe any copyright, trademark/tradename, or other proprietary right of any person (including but not limited to rights of privacy or publicity or portrayal in a false light) or entity; (iii) the Project is the sole and exclusive property of the Entrant; (iv) the subject(s) and/or person(s) depicted in the Project, if any, have given written consent to its submission to the Platform and use as contemplated by these Terms & Conditions (v) the Project has not been previously published; (vi) the Entrant owns or otherwise has rights to use all elements of the Project; (vii) publication/distribution of the Project, or a portion thereof, on Sponsor's social media platforms and websites, will not infringe on or violate the rights of any third party, including, without limitation, copyrights, trademarks or rights of privacy or publicity, or contain material that is defamatory, threatening, indecent, obscene, offensive or that is unlawful, in violation or contrary to any applicable laws or regulations or whose use would require a license or permission from or payment to any third party; (viii) no person(s) appearing in the Project are SAG actors or members of any other union; (ix) the Project must not utilize live animals unless the Entrant has obtained the consent of the animal's owner and an affidavit from the animal owner or wrangler that the animal was not harmed in the making of the Project. Entrants are encouraged to contact the local Humane Society prior to production to verify appropriate animal safeguards on set; and (x) the Project must not contain any material that Sponsor, in its sole discretion, deems inappropriate for public viewing. The Entrants will indemnify and hold harmless the Promotion Parties from any claims arising out of the Promotion Parties' use of Projects as authorized hereunder.
By submitting a Project or comment, Sponsor will own (and thereby be permitted to modify, edit and/or develop) the Project and all content submitted in connection with the Project, including but not limited to source code and object code, and Entrant created designs and images. By submitting a Project, you agree that your submission is gratuitous and made without restriction, and will not place Sponsor under any obligation and that Sponsor is free to use or otherwise disclose the Project and any ideas contained in the Project on a non-confidential basis to anyone or otherwise use the Project and ideas without any additional compensation to you or further notice to or approval from Entrant or any third party. You acknowledge that, by acceptance of your submission, Sponsor does not waive any rights to use similar or related ideas previously known to Sponsor, or developed by its employees, or obtained from sources other than you. Proof of submission will not be deemed to be proof of receipt by Sponsor. By entering, you acknowledge that Sponsor has no obligation to use or post any Project you submit.
III. Limitation of Liability
Sponsor not responsible for lost, late, misdirected, stolen, illegible, inaccurate, damaged, incomplete, or undeliverable Projects; or for any computer, telephone, satellite, cable, network, electronic or Internet hardware or software malfunctions, failures, connections, or availability or garbled, corrupt or jumbled transmissions, service provider / Internet / website / accessibility, availability, or traffic congestion, or any technical, mechanical, or typographical or other error, or unauthorized human intervention, or the incorrect capture of Entrant information, or the failure to capture, or loss of, any such information. Promotion Parties are not responsible for any incorrect or inaccurate information, whether caused by any website users, tampering, hacking, or by any of the equipment or programming associated with or utilized and assume no responsibility for any error, omission, interruption, deletion, defect, delay in operation or transmission, communications line failure, technical error, theft or destruction or unauthorized access to any website(s). Promotion Parties are not responsible for any problem or technical malfunction of any telephone network or lines, computer systems, servers or providers, computer equipment or software on account of technical problems or traffic congestion on the internet or combination thereof, including injury or damage, whether personal or property, to participant's or to any person's computer related to or resulting from submitting Projects to the Platform. If, for any reason, a Project is confirmed to have been erroneously deleted, lost or otherwise destroyed, corrupted, or for any other reason not accepted as a Project, the Entrant's sole remedy is to submit another Project.
Projects by automatic, programmed or like methods will be removed. Improper, incomplete, mutilated, illegible, and Projects which do not meet the requirements set forth in these Terms & Conditions will be removed. Sponsor reserves the right to disqualify any individual who tampers with the entry process or the Platform, attempts to undermine the legitimate operation of the Platform by cheating, hacking, deception or other unfair practices, intends to annoy, abuse, threaten or harass any other Entrants or Sponsor or otherwise acts in a disruptive manner. CAUTION: ANY ATTEMPT BY AN ENTRANT TO DELIBERATELY DAMAGE ANY WEBSITE MAY BE IN VIOLATION OF CRIMINAL AND CIVIL LAWS AND SHOULD SUCH AN ATTEMPT BE MADE THE SPONSOR RESERVES THE RIGHT TO SEEK DAMAGES FROM ANY SUCH PERSON TO THE FULLEST EXTENT PERMITTED BY LAW.
The Platform is open only to Entrants in the fifty (50) United States or the District of Columbia and, by entering, Entrants agree that all issues and questions concerning the construction, validity, interpretation and enforceability of these Terms & Conditions, participant's rights and obligations, or the rights and obligations of the Sponsor in connection with the Platform, are governed by the laws of the state of New York, without giving effect to any choice of law or conflict of law rules. By entering, Entrants consent to the jurisdiction and venue of the federal, state and local courts for Suffolk County, New York.
AS A CONDITION OF ENTERING, ENTRANTS AGREE (AND AGREE TO CONFIRM IN WRITING): (A) TO RELEASE, INDEMNIFY AND HOLD HARMLESS THE PROMOTION PARTIES AND EACH OF THEIR OFFICERS, DIRECTORS, EMPLOYEES AND AGENTS, FROM ANY AND ALL LIABILITY, LOSS OR DAMAGE, INCLUDING WITHOUT LIMITATION PROPERTY DAMAGE, PERSONAL INJURY OR DEATH, INCURRED WITH RESPECT TO THE AWARDING, RECEIPT, POSSESSION, AND/OR USE OR MISUSE OF ANY PRIZE OR THE PARTICIPATION IN THE CONTEST, INCLUDING ANY ACTIVITY RELATED THERETO, INCLUDING WITHOUT LIMITATION ANY CLAIM BASED ON COPYRIGHT INFRINGEMENT, TRADEMARK INFRINGEMENT, PATENT INFRINGEMENT, MISAPPROPRIATION, FALSE ASSOCIATION, RIGHT OF PUBLICITY, RIGHT OF PRIVACY, DEFAMATION, ANY OTHER INTELLECTUAL PROPERTY-RELATED CAUSE OF ACTION AND/OR BREACH OF CONTRACT; (B) UNDER NO CIRCUMSTANCES WILL ENTRANT BE PERMITTED TO OBTAIN AWARDS FOR, AND ENTRANT HEREBY WAIVES ALL RIGHTS TO CLAIM, PUNITIVE, INCIDENTAL, CONSEQUENTIAL, OR ANY OTHER DAMAGES, OTHER THAN FOR ACTUAL OUT-OF-POCKET EXPENSES; (C) ALL CAUSES OF ACTION ARISING OUT OF OR CONNECTED WITH THE PLATFORM, SHALL BE RESOLVED INDIVIDUALLY, WITHOUT RESORT TO ANY FORM OF CLASS ACTION; AND (D) ANY AND ALL CLAIMS, JUDGMENTS, AND AWARD SHALL BE LIMITED TO ACTUAL OUT-OF-POCKET COSTS INCURRED, EXCLUDING ATTORNEYS' FEES AND COURT COSTS. THE PROJECTS OF ENTRANTS WHO DO NOT COMPLY WITH THESE TERMS & CONDITIONS SHALL BE REMOVED.
IV. Release/Publicity Rights
By submitting a Project to the Platform, each Entrant agrees to allow Sponsor and/or Sponsor's designee the perpetual right to use his/her name, biographical information, photos, and/or likeness, and statements for promotion, trade, commercial, advertising and publicity purposes, at any time or times, in all media now known or hereafter developed, worldwide including, but not limited to, on the World Wide Web and Internet, without notice, review or approval and without compensation, except where prohibited by law.
V. Use of Data
Please see Sponsor's Privacy Statement, located at dotsandpixels.design/privacy-policy of Sponsor's practices regarding the collection and use of personal information in connection with the Platform. By submitting a Project to the Platform, Entrants hereby agree to Sponsor's collection and usage of their personal information and acknowledge that they have read and accepted Sponsor's Privacy Statement.
VI. Sponsor
The Platform is sponsored by thINK Forum, 113 Seaboard Lane, C250, Franklin, TN 37067.