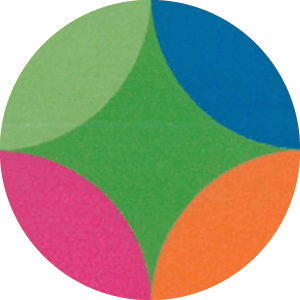 Why Choose Inkjet for Direct Mail
There are a couple of givens when it comes to designing and printing for direct mail.
The first is that we know direct mail is an effective marketing channel to reach customers in ways that can help companies grow their business — in fact, a recent report revealed that 62% of millennials read the mail they receive each day, which has major implications for marketers, given how prized that demographic is.
The second is that postage increases, labor shortages, and supply chain disruptions are all contributing to the increased costs companies must account for when evaluating whether direct mail is the right communication channel for their marketing goals. And for the companies that choose direct mail, the name of the game is finding technologies or processes that can help alleviate these challenges without sacrificing quality.
Digital inkjet press technology not only answers the bell in terms of cost reduction, but it also helps companies execute more effective direct mailers that use personalized content in order to create more compelling messaging.
With this in mind, let's take a slightly more in-depth look at a couple of reasons why designers and marketers should choose inkjet for direct mail.

Inkjet makes it possible to personalize print
With more conventional print technology like offset presses, the ability to print personalized, specific, and even versioned direct mail pieces was extremely limited. In fact, personalization in direct mail was only achievable via a combination of offset and digital toner where prefabricated plates print boilerplate text or images on one pass, and then any variable content was added with toner equipment.
This made the process of personalizing direct mail time-intensive, costly, and rather elementary in nature, to the point that many direct mailers simply opted out of personalized print.
In The Designer's Guide to Inkjet, 3rd Edition, authors Elizabeth Gooding and Mary Schilling highlight the limitations and restrictions this process created for designers and marketers.
"Overall, the elapsed time for this process is quite slow because it requires two passes to complete the job," write Gooding and Schilling. "Personalization is also extremely limited; you can overlay content using the toner, but you can't alter the number of pages or the position of the changeable content."
Digital inkjet presses and variable data printing (VDP) allow for full-color personalization using a wide variety of granular customer data. This frees designers and marketers to think more strategically about the kind of personalized content and messaging that will resonate most with their customers, and it also opens up more avenues to explore the personalization and versioning of elements like colors, fonts, images, logos, and more.
The flexibility of digital inkjet and VDP also helps direct mailers increase their speed-to-market for personalized, time-sensitive campaigns such as credit offers, retail sales, and events. Plus, personalized, highly targeted print increases the chances of robust response rates on the first go as opposed to casting a wider, less targeted net with static mailers.
Gooding and Schilling argue that benefits of personalized print via digital inkjet press technology are two-fold: efficiency for the designer and printer, and a more engaging direct mail piece for the recipient.
"Their customers [designers and marketers] get the benefit of lower prices for jobs that use inkjet to play the role that toner once did — overlaying data on preprinted shells. At the same time, customers have the opportunity to completely move away from preprint and make the entire direct mail piece dynamic."
Today's direct mail design is centered around helping marketers mail smarter and more strategically, and inkjet presses help achieve these objectives.

Inkjet helps simplify the issue of order quantity
When conceptualizing a direct mail campaign, the issue of order quantity and the potential for surplus copies and sunk cost was a prime consideration direct mailers had to reckon with. How large an order do I need to place to hit the right economies of scale? How many extra copies will I have to inventory and warehouse? To what degree will this excess use of resources — paper and ink — negatively impact my ROI?
Before digital inkjet press technology, these were burning questions that posed significant challenges for direct mailers. However, digital inkjet is throwing some cold water on these questions and giving designers and marketers a powerful tool in simplifying the issue of order quantity.
"While the drive for personalization is one of the best reasons to design for inkjet," write Gooding and Schilling. "Many print providers are turning to inkjet based on the order quantity."
The ability of digital inkjet to print the exact quantity of direct mail pieces necessary makes inkjet a more cost-effective alternative to even small-batch offset (fewer than 5,000 pieces of letter-sized pages), and it virtually eliminates the space and cost to warehouse excess pieces.
Gooding and Schilling attribute this to the rapid development of inkjet technology.
"As the speed and web widths of inkjet printers grow, the size of the break-even order quantity between inkjet and traditional presses also continues to grow. Experts estimate that order quantities of 1 to 5,000 are more efficient on inkjet than traditional presses, and order quantities as high as 10,000 may be cost equivalent on inkjet and traditional presses… even before considering personalization opportunities."
The economical nature of inkjet presses and the precision with which they help designers and marketers print the exact number of copies required means that even static direct mailers are transitioning to inkjet presses, which represents an interesting paradigm shift for the direct mail space in the years to come.
To learn more, download your copy of The Designer's Guide to Inkjet, 3rd Edition.