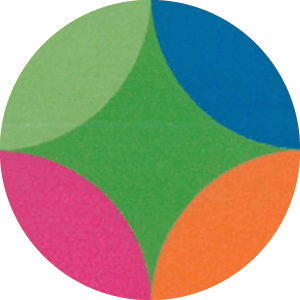 Why Choose Inkjet for Commercial Print?
When it comes to print on a commercial scale, offset has long been viewed as the press of choice to print projects of the highest quality. But with digital inkjet presses, commercial printers can now execute high-quality print projects of almost any quantity quickly — and without sacrificing quality.
In fact, inkjet press technology has advanced so much in recent years that the quality is essentially the same, to the point that differentiating print on inkjet versus offset is almost impossible.
What's more, these advancements have also created interesting pathways for those printing on a commercial scale to not only save time, money, and resources, but to also create custom, unique print projects that forge a connection with people and demonstrate the power of print.
But inkjet presents a couple of unique benefits that make it ideal for use specifically in the commercial space. Let's quickly take a look at what these benefits are, and how they help designers think more strategically and creatively about their work.

Inkjet helps you print just what you need
Offset presses use large plates to transfer ink to the page, and these plates have to be custom produced for each job, which takes time and resources. This means companies may need to order larger quantities than what they actually need to hit the right economies of scale — this also means companies will have to shoulder storage costs from having to warehouse extra copies.
Inkjet presses transfer ink to the page digitally using a fixed number of printheads that drop small dots of ink across the width of the paper. This digital process makes it more efficient and cost-effective for companies to print the exact quantities they need, as needed. Plus, only printing what you need virtually eliminates the need for storage space or warehousing.
Another benefit with printing only what you need is adaptability. Because inkjet does not use pre-produced plates unique to each job, designers can make alterations or edits to projects midstream based on changes in product information, availability, or even creative elements such as colors or images. The fixed nature of offset presses doesn't allow for such changes and can result in significant waste, both in terms of cost and copies.
Printing only what you need also helps increase the sustainability of your print practices, because it results in less waste and helps conserve the resources necessary for commercial print — ink and paper.

Inkjet helps you harness the power of personalized print
One of the top priorities in commercial print is the ability to print personalized pieces that speak to highly targeted audiences — and part and parcel of this is the capability to pivot and print variations on a project without incurring prolonged lead or production times.
A recent survey revealed that 76% of respondents were more likely to make a purchase from a brand that used some level of personalized messaging in their communications. From a direct mail perspective, a recent article found that more than 84% of recipients said they're likely to open a piece of mail that's personalized.
Whereas static offset presses lack the technology to help designers use variable printing data (VDP) as an important tool in their toolbelt, inkjet presses can print VDP in order to design more individualized, specific messaging that appeals to a more targeted audience.
For designers, this means there is a clear path forward in using VDP to increase the potential connection print can have; and for companies, creating VDP pieces on inkjet presses stands to significantly increase ROI and help generate new opportunities for growth.
Inkjet's ability to simplify versioning also opens the door for A/B testing certain components of a project — headlines, images, or even whole design concepts — to gain better insight and understanding into what resonates best with your target audience without additional cost, waste, or lead time.
And, in the instance of a multichannel effort, you can use what you've learned from the A/B testing to refine any digital components in order to truly optimize your campaigns.
Inkjet is the key that opens the door of possibility for commercial print. With an emphasis on helping designers reduce waste, decrease cost, and think more strategically and creatively about how print can make a meaningful connection, making the move to inkjet may be more than preferable — it may very well be a necessity.