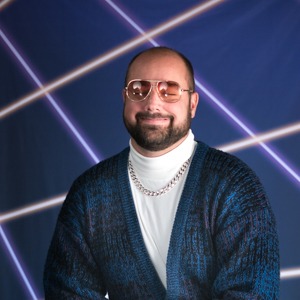 How Digital Inkjet Helps Reimagine the Possibilities in Print
By Mike Wilson
Canon Solutions America was looking to create a direct mail piece targeted to their contact list of printers that demonstrated the difference between offset and digital inkjet printing — specifically, how the Canon ProStream 1000 series web-fed inkjet press helps printers create custom, personalized pieces on a variety of media with an eye toward speed and quality.
The direct mail piece needed to incorporate messaging that conveyed the endless possibilities with digital inkjet. To achieve this, the piece needed to showcase the ProStream's ability to combine stunning graphics with variable data personalization, resulting in high-caliber pieces that are inventive, surprising, and memorable.
We created a direct mailer consisting of an external wrapper and two distinct postcards — one designed for offset printing and one built with digital inkjet in mind — that highlighted the capabilities of the ProStream, and drew a distinct line in the sand between traditional offset and what printers can achieve with digital inkjet.
First, we created a thematic tagline from which the design and messaging could take shape: Inkjet Mindset. Using an atmospheric color palette that conveyed a sense of exploration and discovery, the outer wrapper spoke to the speed, efficiency, color quality, and wide range of compatible media the ProStream provides, and how these attributes can help printers execute more complex projects with greater creativity and flexibility.
The first postcard demonstrated the limitations of offset by using generic, stock copy that lacked any kind of customization, unique call-to-action, or personalized contact information.
"To whom it may concern: We know your first name, but we can't use it here. In fact, you are receiving the same message as everyone else on our mailing list, because personalization and versioning are not possible with offset printing. Missed opportunity, right?"
The second postcard demonstrated how the ProStream leverages data-driven print technology like variable data printing (VDP) to create targeted, personalized messaging.
"Dear <<First Name>>,

What is your 2020 #InkjetMindset at <<Company Name>>? Would you like to learn more about how inkjet and offset could coexist in your print operation?"
Plus, the ProStream's data-driven approach also allowed us to incorporate the name and contact information of the specific Canon representative each printer could contact to learn more about the ProStream.
The addition of #InkjetMindset on each piece encouraged recipients to share the mailer on social media, and it also helped extend the experience beyond print to create a multichannel conversation about the ProStream and what it brings to the table.
Printed on the Canon ProStream 1000 series web-fed inkjet press. Personalized, highly targeted direct mail print on inkjet is king. Send us your best example of personalized direct mail and we'll showcase it in a future Project Inspiration.