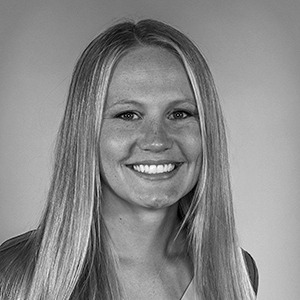 How a Little Planning Can Take You Somewhere New
By Alyssa Watkins
thINK Ahead is an annual, invitation-only gathering hosted by thINK, a community of Canon inkjet customers and print industry, design, and marketing professionals. The event features panel discussions, interactive presentations, and exhibits designed to showcase where the print industry is headed, and how printers who are willing to explore the advances in inkjet technology can discover a whole new world of print possibility.
thINK wanted to provide 2022 event attendees with a unique, commemorative executive planner that would showcase how inkjet printing technology and innovative finishing can add warmth, depth, and dimension to any design.
First, to make the 2022 planner a special keepsake, we personalized them with the first and last name of each attendee using variable data printing. Next, we used three different tropical vacation themed cover designs to complement the event's beach vibe, but to also serve as conversation starters in networking situations — "Oh, yours has the flamingo on it? Mine has surfboards."
Each planner featured stunning, full-page color spreads with specific themes for each month — pumpkins for October, a winter wonderland for December — to demonstrate the color quality that can be achieved on an inkjet press. Several pages also featured content and visuals that underscored the value thINK offers members in terms of online tools, training, and resources, and how thINK is a meeting place for print industry professionals to connect and collaborate for shared success.
Plus, we incorporated QR code technology on the spread discussing thINK membership to a short, fun video all about the benefits of becoming a thINK member.
With the 2022 thINK Ahead executive planner, attendees saw firsthand how a little planning can actually take you places you never thought you could go.

Printed by Copy General on a Canon varioPRINT iX-series press.
If you've designed something similar to this for digital inkjet — or even something completely different — we want to see it. Submit your best example of digital inkjet print and we'll feature it on Dots & Pixels.