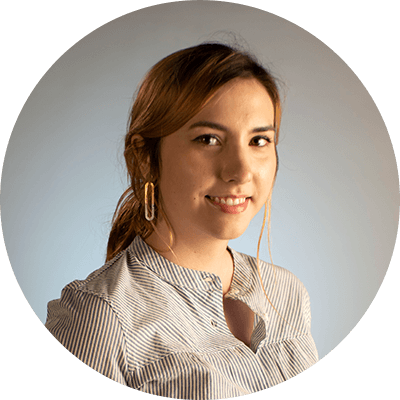 An Editorial Approach Helps Demonstrate Current Trends in Direct Mail
By Alison Weust
Canon Solutions America, in collaboration with thINK, wanted to create a direct mail piece that showcased the superior color and image quality of their digital production inkjet presses. In addition, the mailer needed to help demonstrate the power and influence direct mail wields amidst an ocean of digital messaging, and why designers and marketers should continue to use direct mail as a valuable part of a larger marketing strategy.
The content of the mailer needed to include several key points, including the value and trust consumers still place in print channels like direct mail, recommendations for how to make your mailers more effective, and what the future of direct mail could look in terms of integrating digital components for engaging, interactive omnichannel campaigns.
We created a design concept inspired by the prestige and sophistication of leading design industry magazines to not only highlight the limitless creative possibilities production inkjet provides, but to also leverage the authority and expertise readers have come to expect from this editorial format.
The goal of the piece was to demonstrate how a handful of strategic approaches and print capabilities can create more meaningful mailers, so it just made sense to design a mailer around these best practices to let the end product speak for itself.
The design concept for this editorial riff, Currents: Movements in Direct Mail, used arresting imagery in the form of macrophotography — a photo style that is more common in magazines, but given this technique's attention-grabbing potential, one that is ideal for increasing the staying power of direct mail. The cover of the mailer incorporated a vibrant, full-color spread with a die-cut river, which helped support the theme and title of the mailer.
The variable data printing (VDP) capability of Canon's production inkjet presses allowed us to create personalized content and messaging in order to provide a more individualized experience for the reader.
Finally, in order to shine a light on how incorporating digital components in print can create a more interactive, immersive experience, we integrated QR code technology to demonstrate how digital content like web pages, videos, music, augmented reality (AR), or e-commerce sites can extend the user experience.
This editorial approach to direct mail not only demonstrated the power and versatility of Canon's production inkjet presses, but it also helped rewrite the book for designers and marketers on what you can achieve with print.
Folder printed on the Canon imagePRESS C10010VP using Neenah Astrobright 80 lb. Booklet printed on the Canon ProStream 1800 using Sappi Flo Gloss 70# Text.
Designing direct mail for digital inkjet is what we're all about. Tell us about designing direct mail print for inkjet and we'll feature it on Dots & Pixels.