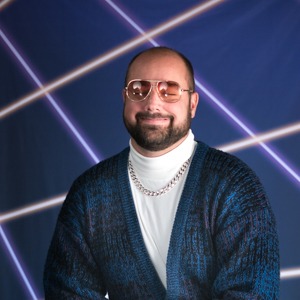 The Power of Print to Make Our Lives Better
By Mike Wilson
Canon Solutions America — in collaboration with thINK — was looking to create a sample product kit that would demonstrate the superior color quality, data-driven capabilities, and streamlined processes of their varioPRINT iX sheetfed inkjet press. Simple as that may seem, CSA was also looking for a project they could share with several of their industry partners that would highlight the power that printed material has to engage, delight, entertain, and inform in a world where digital media appears to reign supreme.

We used the variable data printing capability of Canon's varioPRINT iX inkjet press to create personalized print pieces using not only conventional fields like first name and last name, but also company logos and other variable imagery to help to differentiate the Print is Life campaign — and to further emphasize how custom print creates lasting, meaningful experiences.
The folded mailer detailed six key ways that print media makes a positive impact on our lives through promoting physical and emotional wellness; stimulating e-commerce sales; job creation; learning and reading comprehension; capturing memories; and reducing our carbon footprint.
Bold, contrasting colors and concise copy created an engaging direct mail piece. We paired this with a Print is Life video and social media campaign. This multi-channel approach helped stimulate conversation in the print industry and amplified the messaging that not only is life better with print, but that print is life.
Have you used digital inkjet to help harness the power of print? Submit your work to be showcased in a future Dots & Pixels Project Spotlight.